Suzuki GSX125, Better Than Expected?
Pak Suzuki launched its flagship 125cc motorcycle, the Suzuki GSX125 at an auto expo in Lahore Pakistan. On the launch, this motorcycle was priced at 356,000 rupees and it was warmly welcomed by the enthusiasts. We also covered it and initially, the machine was impressive. It's when we took it for a spin that's when things went south.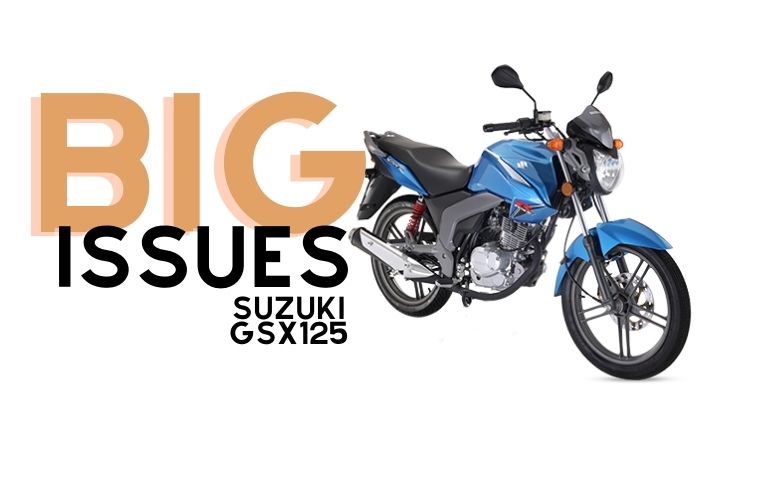 Suzuki GSX125 Initial Impressions:
The GSX125 initially impressed a lot of customers. Everybody was loving its sleek fit n finish and its paint quality. The chrome quality, wiring, and hardware were also top-notch. It's the first motorcycle in its class to get tubeless tyres from the factory. The raised clip-on handlebars, bar end weight every thing is spot on. The engine looked refined and was a bit low on power but still acceptable. Overall everyone thought that Suzuki GSX125 will replace the Suzuki GS150SE very easily.
Suzuki GSX125 First Ride Impressions:
When we got our hands on the Suzuki GSX125, We were disappointed, to be honest. The reason being everyone thought that GSX125 is going to be a vibration-free engine like its GS150SE. Many pandits were analyzing that GSX125 will be very smooth as it is going to have an engine balancer but non of it happened. Neither it was smooth and nor it had a balancer shaft. The sound was not impressive and over all the image of a smooth bike shattered. Though other things were pretty good and top-notch on Suzuki GSX. It is only the ride quality that is not pleasant.
Value for money?
The launch price of Suzuki GSX125 was acceptable but after the recent price hikes, its retail price is 422,000 rupees. Suzuki GSX125 is no doubt a good motorcycle but it is not worth 422,000 rupees. If you ask me, Suzuki was better with the GS150SE. They have killed a legend to launch a rookie. The chances of a rookie being a legend are slim to none so far!