Save more Pay less for Panther Tyres on Daraz 12:12 Sale
As we all know motorcycles and their accessories are getting expensive and expensive every day, but still, there is a small window. Now bikers can benefit from Daraz 12:12 sale and purchase many different items including engine oils, spare parts, tyres, and even motorcycles on discounts. Let me share how I ended up purchasing Panther Tyres from Daraz.
Purchasing Panther Tyres from Daraz? Is it reliable?
Daraz is not a new platform in Pakistan and they are around for some time now. Bringing the global phenomenon of online purchasing to Pakistan was not easy. Just like this many questions were in the minds of consumers but Daraz has cemented its authenticity in the minds of end consumers. Purchasing on Daraz is reliable if you are buying from an authentic seller and following the terms n conditions. Daraz offers a money-back guarantee along with a warranty period on its purchases.
You may also like to read: CROWN FIT 150
How to purchase Panther Tyres from Daraz?
Well, it's a really simple and straightforward process. I happen to order a pair of Panther Trekker tyres for my Yamaha YB125Z. I simply went to Panther Tyres' Facebook page and it lead me to their Daraz flagship store. Here I was having a huge inventory of different types of tyres. Initially, I was confused between Panther Trekker and Panther Enduro tyres but the versatility of Trekker tyres eventually won me over and I ordered two tyres from them. Do you know what is the best part? I got freshly manufactured tyres with recent manufacturing dates and I also availed free shipping facility exclusively offered by them.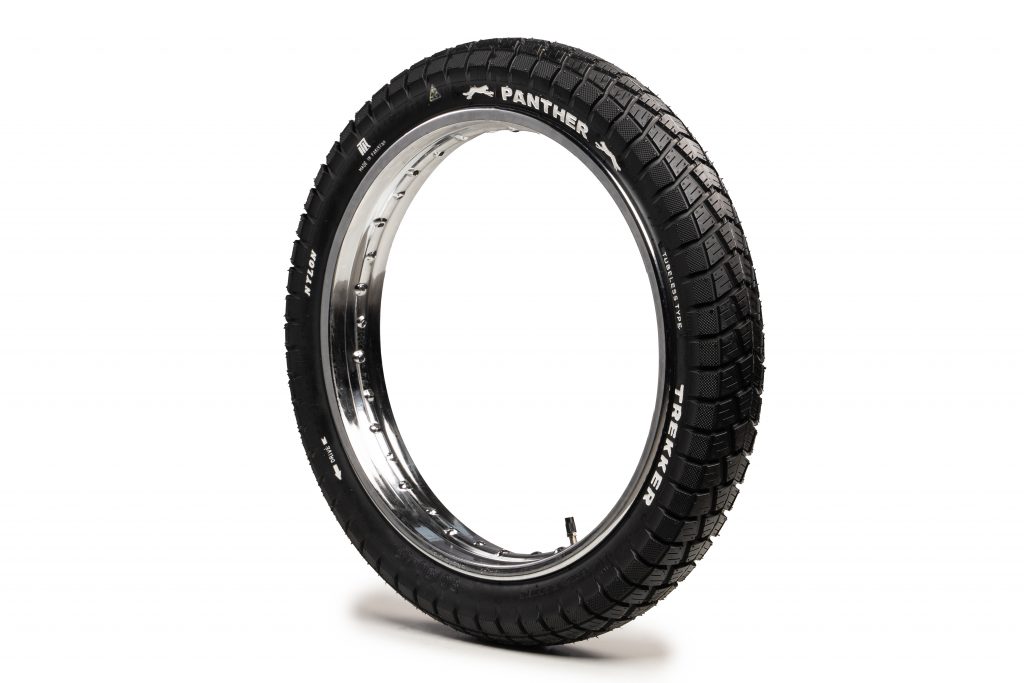 If you are thinking that purchasing tyres from Daraz is a robotic process then it's not. Panther representative was kind enough to answer my queries and helped me in selecting the best tyres for my motorcycle. The best thing is to simply share your motorcycle make and variant with them on Daraz and they tell you which tyre is best for your use.
I am very happy with my new set of tyres, every time I hit a corner I can feel the grip and it has boosted my confidence too. All in all my experience of online tyre shopping at Daraz has been fantabulous and I hope yours does too! Follow the link to Panther Daraz Flagship Store.