Road Prince WEGO150 BY Aamir Ijaz & Sons
Mr Aamir Ijaz is a seasoned biker from Lahore, though we never met but we have something in common, thats love for motorcycles and specially old school machines. Mr Aamir owns a very well kept Kawasaki GTO125 too and i will share it with you guys soon. The machine in question today is a Road Prince WEGO150 which is revamped by Aamir Ijaz & his sons.

Mr Aamir Ijaz bought this machine for his son and they both modified it to the way it is now. They painted the rims, got some paint correction done and got a new muffler with excellent quality custom chrome pipe.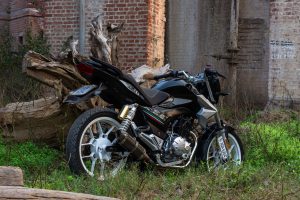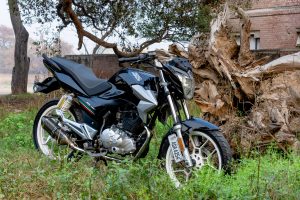 Hopefully we will get this father & sons team on our videos some day soon, great work on the wego though!