Hero is a popular motorcycle brand across the border, initially they worked with Honda and developed many motorcycles together. Now Hero is a global brand with a positive will to move ahead and launch better motorcycles. Recently they are working on an Electric variant or Electric Hero Splendor. Lets have a look.
Hero splendor or Honda Pridor
Splendor is a commuter motorcycle same as of our Honda Pridor (as Hero was Hero Honda once, the motorcycles are similar some how)Honda Pridor is very similar to Splendor in terms of chassis and dimensions so this Electric bike can also be replicated on Pridor chassis as well.
Electric Hero Splendor
The E splendor has a double cradle frame which is very wisely used. This frame is packed with battery packs while the electric motor is placed where the gear box usually is. The power is delivered with the help of a belt drive to the rear wheels. The bike comes with a 9kw motor which is equal to 12 hp. The E Splendor is not going to be a slow bike.
You may also like to watch: Pakistan's first self made e bike
Practicality
One of the major concerns with Ev's is that they are not considered to be practical enough. Hero Splendor was known for its amazing fuel consumption. Its electric variant comes with four different battery packs set ups. These set ups not only help with the extended range but they are also swappable.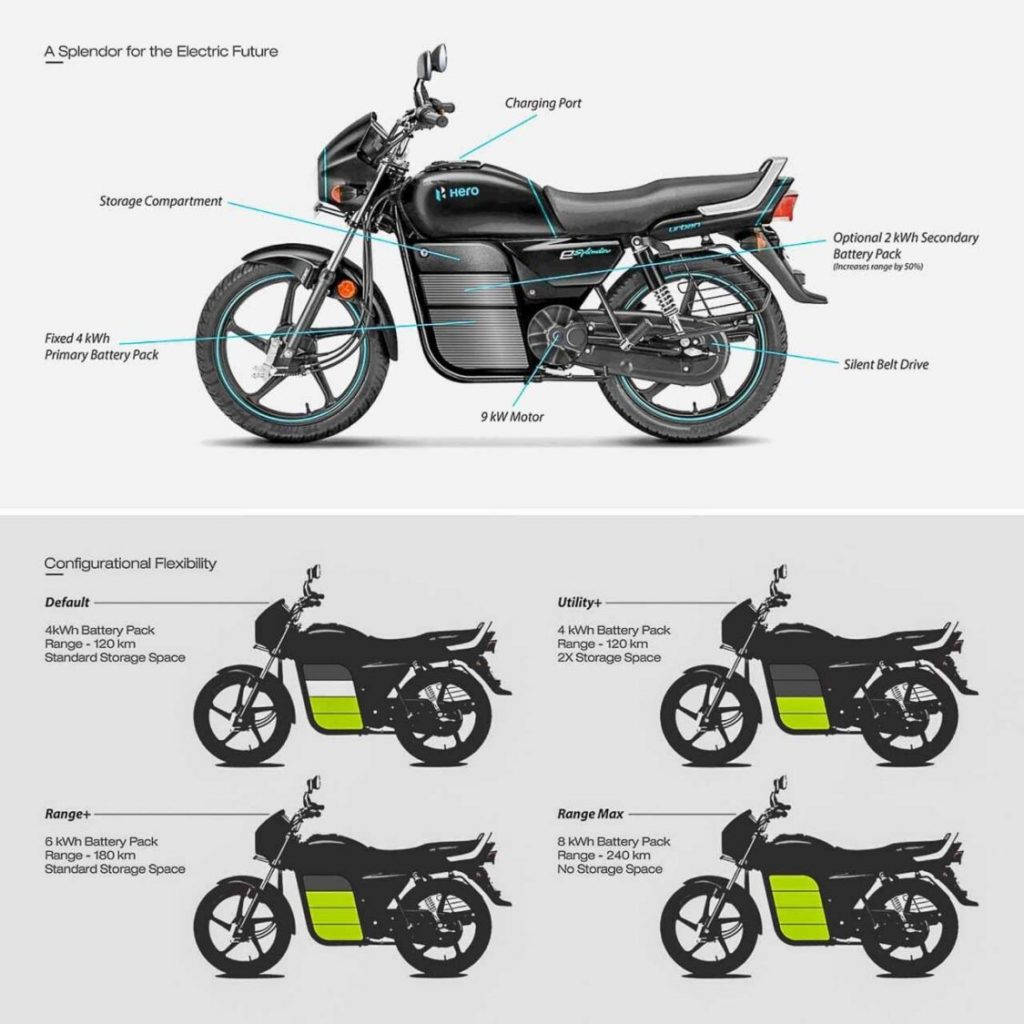 E Bikes in Pakistan
Our Pakistani E Bikes manufacturers like Jolta or Road King Motorcycles really need to take notes here, instead of using a Back bone type CD70 frame, they need to shift on double cradle frame for extra space and stability. Also they need to use belt drive and eliminate the hub motors. Most important of all the battery packs need to be improved. People are willing to pay premium but the products should be better than a badly put together 2 wheeler.