Suzuki GS125Q Specs,top speed & performance
Suzuki is all set to launch it's GS125q in Pakistan this October. The motorcycle is globally known as GSX125 and it's expected to be launched as Suzuki GS125Q for Pakistan. We will have a look at the specs of Suzuki GS125q along with it's performance and top speed figures. Are they competitive with Yamaha YBR125 and Honda CB125F or not.
Subscribe to my YouTube Channel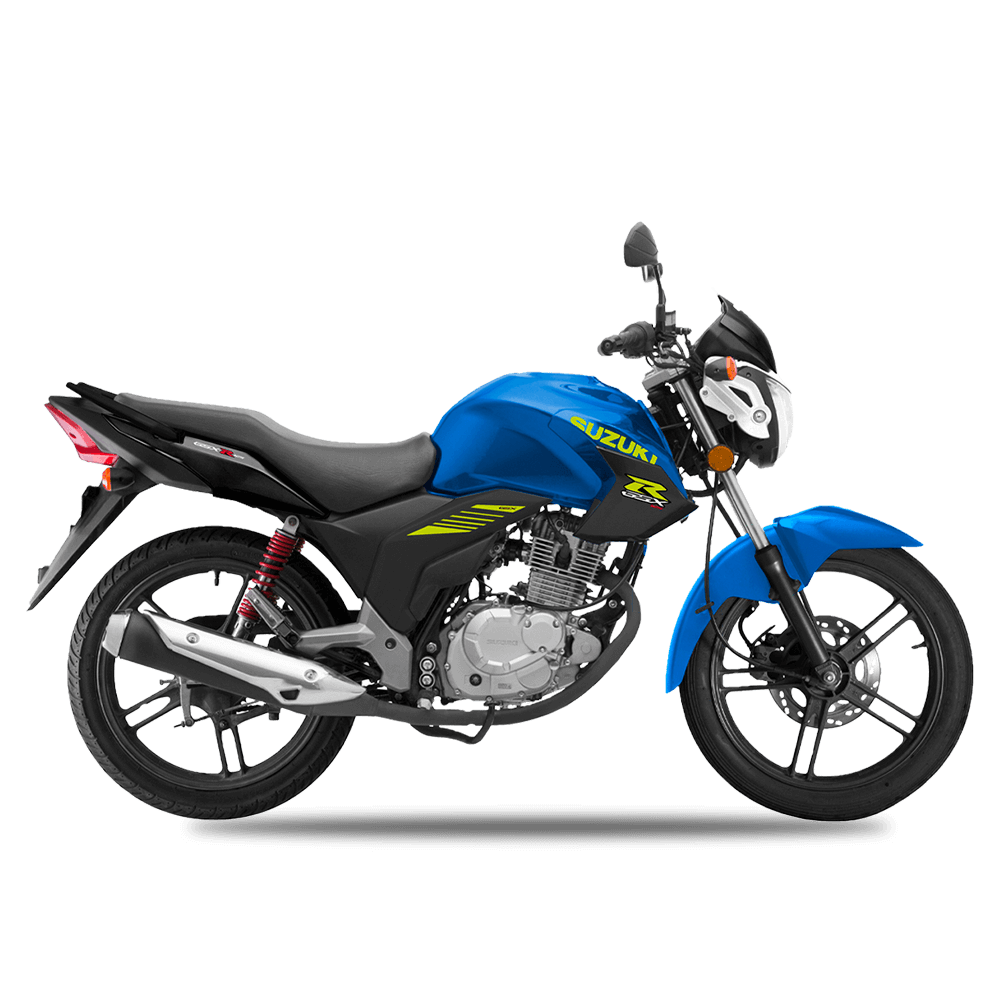 Specifications
The same motorcycle is running in Bangladesh as Suzuki GSX125. As per their website the specs of GS125Q are as under.
Bore x Stroke(mm) 57mm X 48.8mm. Max Power. 10.45ps@9000rpm.
Front tyre size 2.75/18 Tubeless.
Rear tyre size 90/90/18 Tubeless.
Front set up Disc.
Rear set up Drum.
Transmission 5-Speed,Constant Mesh.
Battery 12V, 3Ah.
Headlight 12V, 35W-12V.
Front Suspension Hydraulic Spring Damping.
Rear suspension Hydraulic Spring Damping.
Ground Clearance (mm) 167.
Curb Mass(kg) 126
The Competition
The Suzuki GS125q will be having a hard time competing the 125cc motorcycled in Pakistan. The premium motorcycle segment is occupied by Yamaha YBR and Honda CB125F series while the classic or regular 125cc segment is under strong dominance of Honda CG125.
How it compares to other 125
The GS125q is a premium commuter or a sporty 125cc motorcycle. There is nothing more to offer from it and nor expected from us.
Top Speed
With the engine output of 10.4 hp and a dry Weight of 126 kgs, we shouldn't be optimistic at all because this bike can be a head turner, a sporty commuter but can't be a bike for speed. People will be having tough times doing top speed runs on it.