YAMAHA YB125Z DX Test Ride Review
Yamaha Motor Pakistan has recently launched YB125Z DX which is an upgraded version of YB125Z, The YB125Z DX has updated suspension and braking setup along with addition of a mud flap and some other changes to the regular YB125Z.

Overall YB125Z DX is the fourth variant of Yamaha in Pakistan and has a good reputation to it. Specially after the changes like front shift gear pattern which was desired by many in Pakistan has really helped Yamaha to cater a new target market for its YB125Z. On one hand Yamaha is targeting youth and young buyers with its YBR & YBR125G on the other hand the market for mature buyers who need motorcycle for their family use is now being more properly captured by the YB125Z & YB125Z DX.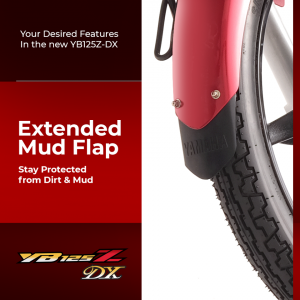 When it comes to the ride of YB125Z DX, the riding pleasure resembles very much like the YBR125 and its because the suspension and wheels are lifted from the YBR125. Overall the YB125Z DX has a very mature & subtle riding pleasure to it.The confidence is now even more increased and motorcycle feels more premium now.
Subscribe to my YouTube Channel
There are some flip sides to the DX as well, Yamaha is missing out on some basic features which should have been there from the start, features like Kill switch & dipper don't cost big buck but they have a big influence in the motorcycle world, having those two would be icing on the cake.
Overall the YB125Z DX won me over due to the fact that it is the most value for money motorcycle in Pakistan currently with all the good quality features and a premium build quality!