YAMAHA YB125Z VS HONDA CG 125S SE
The 125cc segment is considered to be the premium motorcycle segment. Even though this segment is dominant by commuter-based motorcycles and most users use them for daily commutes but these motorcycles are considered to be a decent choice for middle & upper middle-class commuters.
Subscribe to my YouTube Channel
For a long time in Pakistan the 125cc class was led by Atlas Honda Ltd and they enjoyed a monopoly of being the only 125cc motorcycle manufacturing firm in Pakistan. Their product was loved so much that people didn't bothered about anything, in fact they didn't wanted any change in their beloved motorcycle. Hence Atlas Honda kept making it and people kept buying it.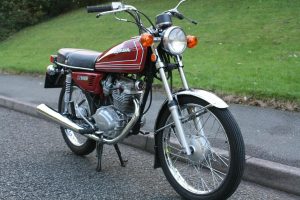 There is no denying in the fact that when a motorcycle is purchased many factors are taken into consideration like what about its maintenance and what about its parts etc. Atlas Honda has a very strong nation wise network and there is no such issue regarding parts availability in its common models. All in all, AHL was having a good time manufacturing and selling 1970's technology until Yamaha showed up in 2015 and by year 2017 Yamaha launched its YB125Z a very premium 125cc commuter motorcycle loaded with modern features and that's where AHL took things a bit more seriously.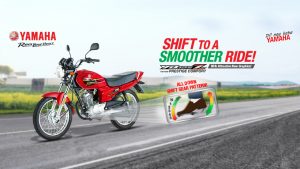 AHL began to work on how to retain its market share, they didn't want to change too much as it may hurt their strong market hold and masses may think that Honda is not for them and they didn't want to spend too much on R&D. They answered Yamaha YB125Z with CG125S in mid-2019.A CG125 with self-starter and 5 speed gearbox. Let's find out in detail what these bikes have to offer.
Let's start with the new entrant, CG125S has two variants Regular and Special edition. The regular 125 has same graphic as classic CG125(Kick start and 4 speed one) and Special edition has silver side cover with flat color fuel tank finished in red or black. Overall appearance of CG125S is classic and holds its classic looking charisma of chrome fenders and classic looks. The side covers are bigger than of regular 125 because now they reside a bigger battery for self-starter.
When you gaze towards its engine you notice that the gear side crank case cover is changed. You will also notice the self-starter motor, mind you this is same engine used in CB125F and it's a reworked deluxe engine. The engine is same old OHV Push rod-based motor which is not very refined but definitely most powerful and produces approximately 11.5 to 12 hp. The final drive ratio is very short and results in great acceleration and pick up which always had been an ace for CG125. This is not the only mechanical change, AHL has also changed its rear hub to a bigger diameter for better stopping and used more heavy spokes for better rigidity.
CG125S has put on some weight because of these above-mentioned changes and now it weighs 108 kgs a good 10 kgs more than the regular one. This means that its not going to be as fast as its older brother the regular CG125. This motorcycle has no other mechanical change and comes with same suspension setup and other mechanical components as it ever was.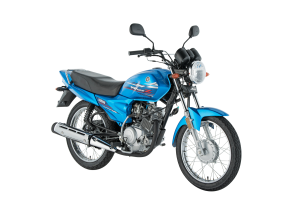 Now let's turn the tables towards YB125Z. The Perfect Riding Partner as Yamaha likes to call it. This motorcycle is the only family oriented or most practical from Yamaha. It has a lot to offer, appearance wise it looks bigger than 125cc class due to its big round head lamp, muscular fuel tank and long seat. Now with the Color and Graphic upgrade in 2019 it also comes in metallic blue color and looks apart from its competitor.
The mechanical of YB125Z are same as they were in 2017, the most major change is the all down shift gear pattern which makes YBZ more appealing to masses. Other than that its lil more refined and switch gear assemblies feel nicer to operate. This motorcycle weighs 107 kgs and produces 10.5 hp. Its equipped with better breaks and tires and has much better riding pleasure due to enhanced comfort level.
Let's compare them side by side now, CG125S has its own classic charisma but YB125Z has its own style, the big bike feel definitely takes over. CG125S has more metal than YB125Z, but quality is at par, these Japanese companies have good quality when compared to other Chinese companies. Paint quality, chrome quality and over all fit n finish is acceptable but feels lil better on Yamaha. The instrumental cluster of both bikes are analogue but Yamaha one has most information to share such as fuel gauge, trip meter, gear indicator while Honda one is just speedo and a tachometer. YBZ has a 13 L fuel tank and has a butterfly carb. Yamaha claims its economy to be 48-52 kmpl while CGS comes with 9 L fuel tank and has a conventional slide card. Its economy is around 35 kmpl maximum due to old technology.
The sitting posture on both bikes is upright and practical, CGS has hard suspension due to less suspension travel and motorcycle is much lower than YBZ. When sitting on YBZ its ride feels more comfortable due to well padded seat and good suspension travel. The YBZ feels like a bigger motorcycle and has a much longer wheel base than CGS. Honda uses an 18-17 rim set up on CGS which makes it quick while Yamaha is using 18-18 set up on YBZ for better road grip and comfortable rides.
These both may be 125cc but they are way apart and a biggest difference is the sound, CGS sound is throaty and loud while YBZ has a deep base to it. CGS has a much stronger mid ranger power band and that's where it is most comfortable. Due to added weight and 5th gear, CGS feels much smoother than older CG125 but as the speed increases the vibrations also increase and start seeping in. Long ride on this motorcycle is definitely much difficult and not easy. On the other hand, YBZ has smoother power delivery and its vibrations are damped thanks to the engine balancer shaft.
Performance wise there is no denying that CGS is faster as it has an extra Hp and much aggressive gear ratios. It even pops a lil wheelie if you try to have fun but YBZ is more subtle and mature as it is much smoother and designed to maximize comfort and riding pleasure. Among all of these differences there is one more, the price. CGS retails for 150.5k and YBZ retails for 136.5k, this 13k difference is a lot and one can do many things in 13k. Having said that addition of self-starter in CGS is a good omen for our industry at least we are heading somewhere now but in my books its over priced and it lacks features where as YBZ is not as aggressive as CGS but not slow either. These two bikes are very competitive and the Honda Yamaha Fanboys will surely have some hot discussions in the comments section.