suzuki gs125q vs Honda cb125f
New motorcycle launches are celebrated in Pakistan because they don't happen often . As Suzuki shared the launch of their GS125Q, people are comparing it with existing 125cc motorcycles in Pakistan to find out of they are any better. Today we will be comparing Suzuki Gs125q or Honda Cb125f. Let's find out which is better bike in terms of price, specs and features to offer.
You may also like to read: GS125Q or Yamaha YBR125
Price
The most basic matric for anything to succeed in Pakistan is having an affordable price. In recent times the prices have gone real high. The Suzuki Gs125q is anticipated at 350,000 while the Honda CB125f is selling for 273,900 rupees. Honda has an advantage over here.
Specs
The specs make this comparison very interesting. The Suzuki Gs125q makes 10.4 hp from it's 125cc over head cam shaft based engine. It has a 5 speed gear box and anchoring jobs are done by a disc drum set up. It has alloy wheels with tubeless tyres and adjustable rear suspension but it weighs 126kgs. Honda Cb125f on the other hand makes almost 12hp and weighs around 124kgs. It has alloy wheels but tube tyres and rear suspension is also adjustable.The Cb125f has over head valves engine which makes ride a bit harsh but sounds amazing.
Features
The Suzuki Gs125q seems to be enriched with features, it's definitely more modern and better looking motorcycle than Honda Cb125f in terms of looks and gadgets to offer. Gs125q offers raised clip on handle bars with slightly rear set foot pegs. It is more sporty and more loaded with modern features.The Cb125f seems a little aged in comparison with the Suzuki Gs125q.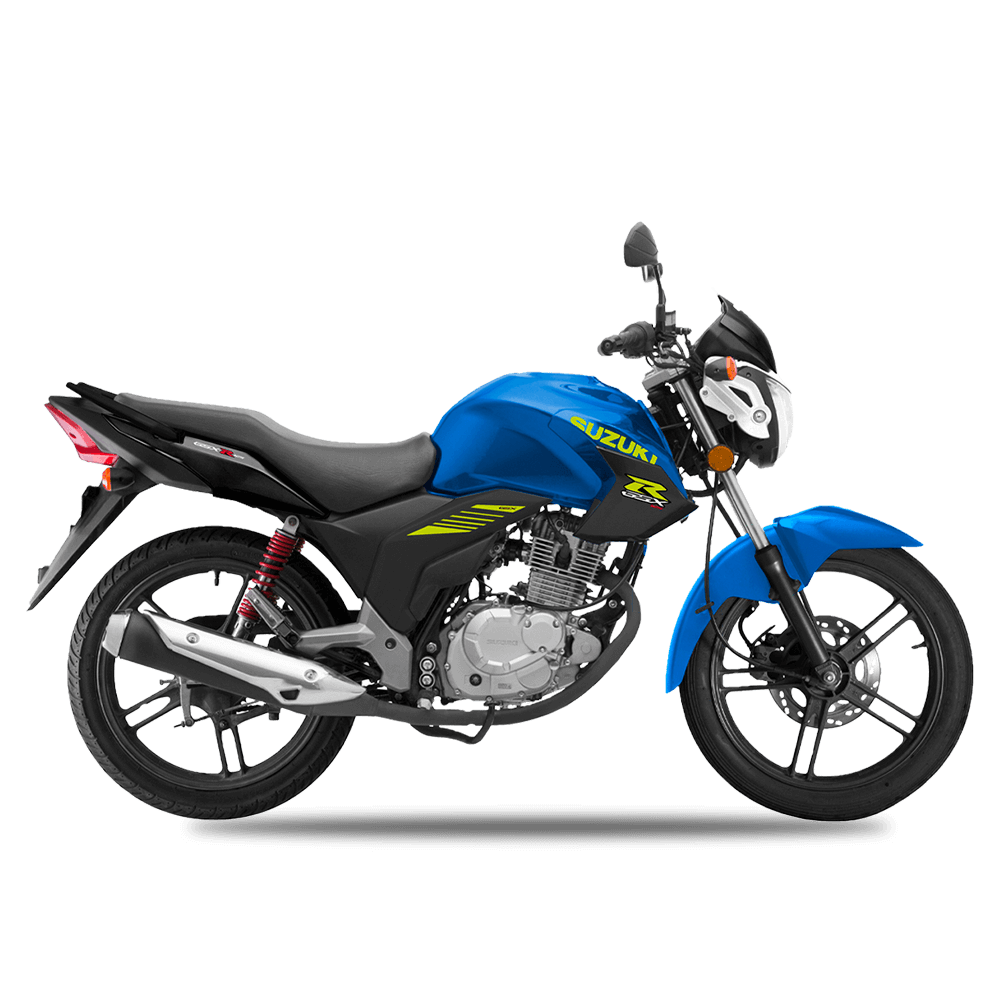 Conclusion
125cc motorcycle class is always growing in Pakistan, every year this class sees an expansion of around 5%. Many companies are willing to get a share in this market. Honda has already it's tested motorcycle Cg125 which rules the market. In premium motorcycle segment Suzuki may get a chance provided if the price is right and provides financial aid like easy installments.