Suzuki GS125Q or Yamaha YBR125
As we have recently shared the news about launch of Suzuki GS125Q, enthusiasts started comparing it with other 125cc motorcycles available. Keeping the matter in our own hands, we will be comparing Suzuki GS125Q to Yamaha YBR125 and will share our expert opinion.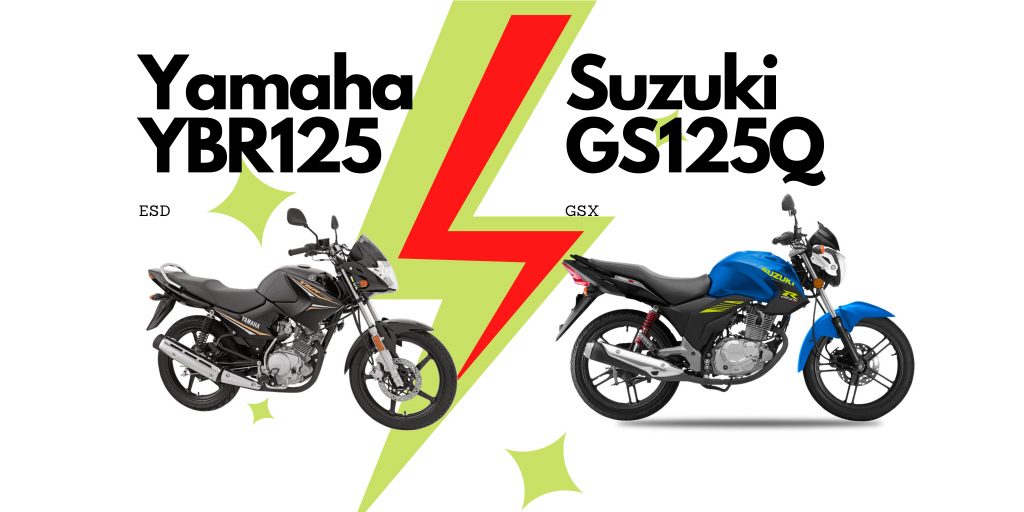 Looks:
The most basic comparison will start from the looks of the motorcycles. Suzuki GS125Q seems like a much bigger bike in person due to its head light and clip on handle bars while Yamaha YBR125 seems a bit compact. The GS125q has many sporty elements like clip on handle bars, sporty foot pegs, sporty fuel tank and an up swept exhaust. Yamaha on the other hand has been ruling the market in the past but hardware on Suzuki GS125Q seems better this time. The alloy wheels on Suzuki GS125Q are more sporty an stylish than of Yamaha YBR125.In looks department, we are down to Suzuki GS125Q.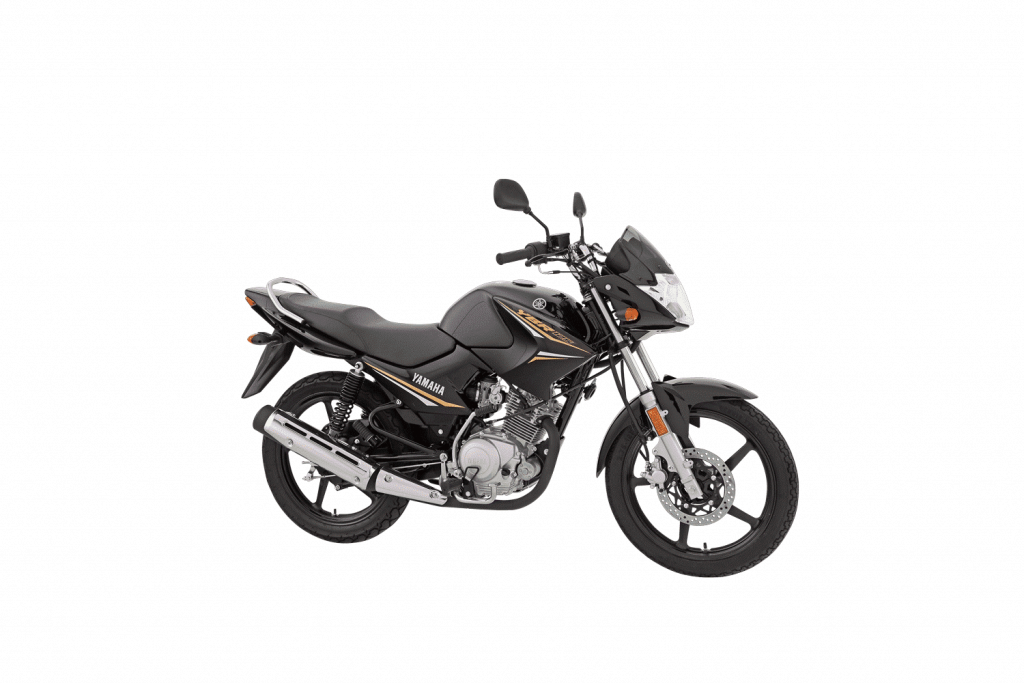 riders posture and riding triangle:
Yamaha YBR125 has cemented its mark as a smooth commuter motorcycle with decent riding posture and handling. GS125Q has a more aggressive riding posture because of its clip on and rare set foot pegs. Riding a YBR125 is more easy than GS125Q in terms of comfort and handling. YBR125 also weighs a lot less than GS125Q so handling will be easy.
You may also like to read : HONDA CB125F A hit or a flop?
engine Power and performance:
This is where things get interesting, Yamaha YBR125 is not a powerful motorcycle, it merely gets the job done and produces 10.5 hp at max, Suzuki GS125Q is on the similar power figures. Yamaha YBR125 weighs in 114 kgs while the Suzuki GS125Q weighs in 127 kgs. This extra weight will rob the performance of Suzuki GS125Q. Overall both motorcycles are OHC engines and come with almost similar specs. Yamaha wins here.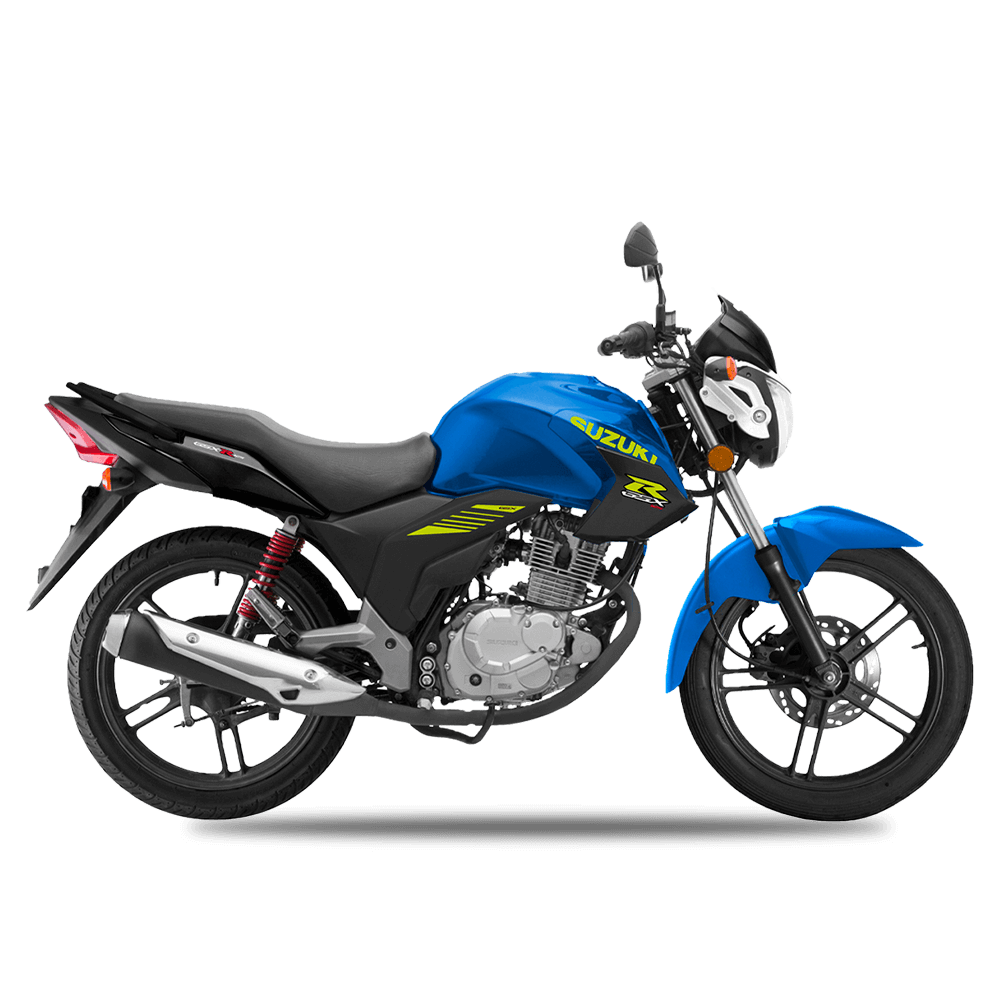 Hard ware and accessories quality:
Yamaha YBR125 was one of the finest motorcycle when launched in 2015 but since its localization began , the number of quality complaints increased a lot. The hard ware has not changed since launch, it still has same tube type tyres while the Suzuki GS125Q had exceptional build quality(test unit was displayed on Pakistan Auto show 2022) it has better alloy wheels and gets tube less tyres which are going to be first in the segment. Suzuki wins here if they continue to maintain the quality.
Conclusion:
All in all Suzuki GS125Q will get attention and people will try to purchase it only if its price is right. Yamaha YBR125 costs 300,000 rupees and Suzuki GS125Q will cost more because it is being imported as CBU unit. Lets wait and watch what time holds for Suzuki GS125Q.