Lifan to launch a new offroader
Recently Lifan Motorcycles shared a sneak peak of a motorcycle on their Facebook page saying that it will launch soon.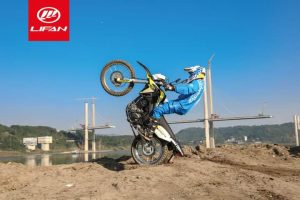 Introducing the new member of #LIFAN offroad family! coming soon in 2021…
Lifan confirms that the new Dual purpose machine will be a 250CC and join the fleet in springs 2021.
Lifan also shared that this dual purpose offroader will have an 21″ front tire and 18″ rear tire help the #LF250GY-3 better adapt to cross-country road conditions, proving an unimpeded riding experience.
Let's see what Lifan has for us and will they bring it in Pakistan?