LIFAN KP MASTER (KPM 200)
Ever since chinese motorcycles started their operations in Pakistan. a debate about their quality and performance has been around too. These motorcycles were considered as basic, no new tech and no features but modern day chinese motorcycle brands have proved them wrong. These motorcycles will definitely change the way you think for a chinese motorcycle.
LIFAN Motorcycles is such a chinese company which has evolved and really improved its motorcycles these motorcycles are so cool and sharp that if some one debadges them,its hard to judge that which make or brand they are from. LIFAN's latest creation KPM 200 or KP Master is also such a motorcycle.
LIFAN KP Master (KPM 200) is a modern classic or a neo retro design with a powerful and modern engine,loaded with all the modern technology and features. Designed specifically as a life style vehicle the KP Master is a wonderful machine.Not only to look upon but ride and enjoy.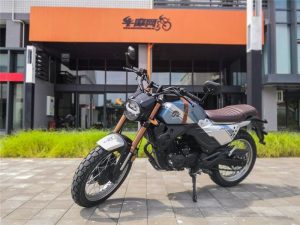 Lifan KP Master is a blend of old looks and new technology, for instance the round headlamp looks classy but has a DRL and is battery operated, the speedometer is mounted on fuel tank and looks retro but it is all digital. To top it all off, the belts hold the fuel tank via fuel tank lid. Every thing about LIFAN KP Master is premium.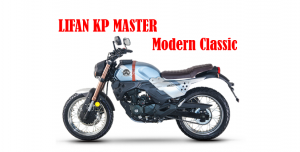 LIFAN KP Master (KPM 200) is based upon KPR200 and uses same engine with same state of tune. KP Master uses liquid cooling and it is electronically fuel injected with smooth six speed gear transmission.The best part of this equation is the fuel efficiency, it returns 40 kmpl due to modern engine tech and efi.
LIFAN KP Master uses inverted front forks and block pattern 110 section tire at front. On rear end it uses a mono shock and a block pattern 140 section tire.The front disc break is equipped with two pot calipers and rear one with a single pot caliper.Both are well equipped to stop this motorcycle from high speeds.
LIFAN KP Master is a different motorcycle for Pakistan and usually such motorcycles have a niche audiance but the fact that KP Master is fully supported by Rapid Rides with complete range of after sales services and spare parts is a good omen. Good motorcycles are finally making their way to Pakistan and hopefully they will continue to serve us in future as well.