Honda CG125 Fuel Average in Pakistan
Aik liter mai kitna keri hai? This is the most commonly asked question among all motorcycle enthusiasts. Every motorcycle is valued through this gauge. In developing economies where fuel is expensive, people always tend to go towards more fuel-efficient motorcycles. Today we will check the average of Honda CG125 which is Pakistan's most-selling motorcycle.
Honda CG125 Fuel Tank Capacity:
The fuel tank capacity of the Honda CG125 Fuel tank is 9.2 liters. It also includes 02 liters of the reserve. (Reserve is a minimum fuel average inside the fuel tank) The company claimed the fuel average of the Honda CG125 is around 38/40. When a motorcycle is ridden in real-world conditions, it offers a different fuel average due to certain riding conditions.
Honda CG125 Fuel Average:
There are many different claims to the fuel average of any certain vehicle. The Honda CG125 always gets mixed reviews about its fuel average. According to many owners which were interviewed and asked, the actual fuel average on Honda CG125 is calculated to be between 30 to 35 kmpl. This average is calculated after viewing different motorcycle conditions and riding styles. There are a few tips to achieve the maximum fuel average out of the Honda CG125.
Engine Condition:
The engine of the Honda CG125 plays a vital role in achieving a good fuel average. The engine must be in good and standard condition to enjoy a good fuel average. If the engine is weak, burning oil and lost compression, it will drastically drop the fuel average. Other supporting spare parts such as the carburetor, and the spark plug is also important. Simply saying a well-maintained Honda CG 125 will return better and improved fuel average as compared to a non-maintained one.
You may also like to read: Road Prince Wego 150
Tyre Pressure:
Among other things, tyre pressure is also important. If tyre pressure is too low, it will create unnecessary drag and friction which drops the fuel average. Along with tyre pressure, unnecessarily tight brakes also impact fuel efficiency.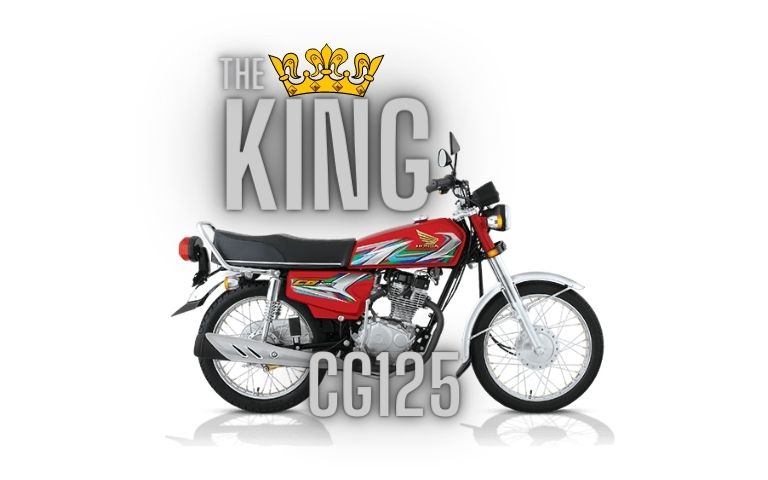 Honda CG125 Price in Pakistan:
Honda CG125 is available in two variants. The regular 2022 Honda CG125 costs 185,900 and Honda CG125 Special Edition costs 219,500 rupees. The prices are not stable and can increase or decrease.