United Motorcycles claim themselves as Pakistan's second largest company and they have launched many motorcycles in the past, some of them were good and some were bad but one of them was different from other motorcycles. United had launched US125 few years back but discontinued it due to poor response. Lets have a look why this motorcycle failed to leave an impression.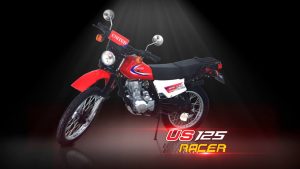 US125 Trail was replica of Kawasaki KE175 which was a 2stroke trail from Kawasaki. KE175 was very popular and had a very good power to weight ratio but the US 125 had one of the major problem, It was under powered and people were expecting a lot from it. Usually trails are seen dominating the off road scenes but US 125 was not that powerful. It had less power and became popular as UNDER POWERED Motorcycle in biker groups.
https://www.youtube.com/watch?v=f3SN9LIA6oA

The specs of US125 are as follows
Bike: United Trail DT 125cc
Market Price: 95k
Category: Dual Purpose Trail
Engine: 125cc Single Cylinder 4 Stoke Air Cooled
MAX Torque (N.m/r/min): 11.0/5500
MAX Power (Km/r/min): 9.3/8000
Gears: 5 (All Forward)
Max Speed = 100km/h
Break Front/Back = Drum
Rim Size: Front – 21 Rear ? 18
Weight: 120 kg
Fuel Average = 35km/Lit
Even though united Trail was launched for a well justified price tag of 95 thousand,still it didn't sold well as company was expecting it to sell. The reason being was poor quality and after sales support. United motorcycles love to rust and US 125 was no different. Also the difficulty of sourcing parts and maintaining the motorcycle was making it un popular.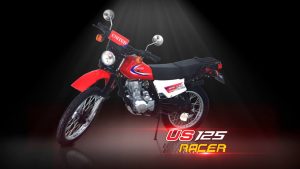 Another reason was lack of features, People now a days do consider features while making any purchase and united 125 was very compromising when it came to features. Also people were comparing it with other motorcycles in the market.United also did not spent on its marketing. If they had a proper marketing campaign, the results would have been different. Because Trails are very different kind of motorcycles which are purely owned for FUN but as i alwas say, Motorcycles are not FUN in Pakistan. The United US125 is now done & dusted!