Well Well!
Its yet another graphic update from another motorcycle manufacturer!
Yamaha Motor Pakistan is expected to launch YBR125G on 27th November 2019 but its few pictures got leaked and made it to the internet.

From these pictures one thing is evident that the YBR125G only gets a new graphic which seems to be inspired by an off road terrain and tire marks. One can easily see how Yamaha has tried to give it a macho appearance.

Apart from the graphics there is no change and this motorcycle is available for 160k. Lucky for us they didn't increase the price of this graphic update.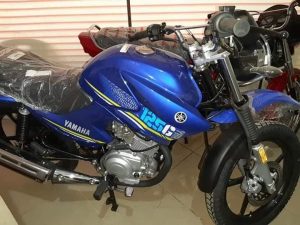 Even though YBR125G is just a 125cc motorcycle but it is famous for tourism and adventure riding. Its tires and suspension make it good at offroading while its only 125cc crossover segment motorcycle in our market currently.