Suzuki GS150SE or Suzuki GSX125
Suzuki Motorcycles were never popular among Pakistani yougsters until they had launched GSX125. With the new GSX125, They are now aiming at a much biger young audience who are looking to buy a new sporty motorcycle. Earlier, Suzuki had GS150SE which was a more retro looking yet most powerful motorcycle in their locally manufactured line up. Now we have to see which one of them is a better buy, Suzuki GS150SE or Suzuki GSX125.
Looks:
Well in looks department, Suzuki GSX125 definitely stands out. The Suzuki GSX125 is more modern looking motorcycle with more features to offer. It has a much better headlamp with bright light, it has chiseled and muscular fuel tank with air scoops. Over all its a much sportier looking motorcycle. The Suzuki GS150 SE was more of a retro looking machine with old school styling. It was inspired by Suzuki GN series and later continued as Suzuki GS series in Pakistan. In looks department, GSX125 stands out!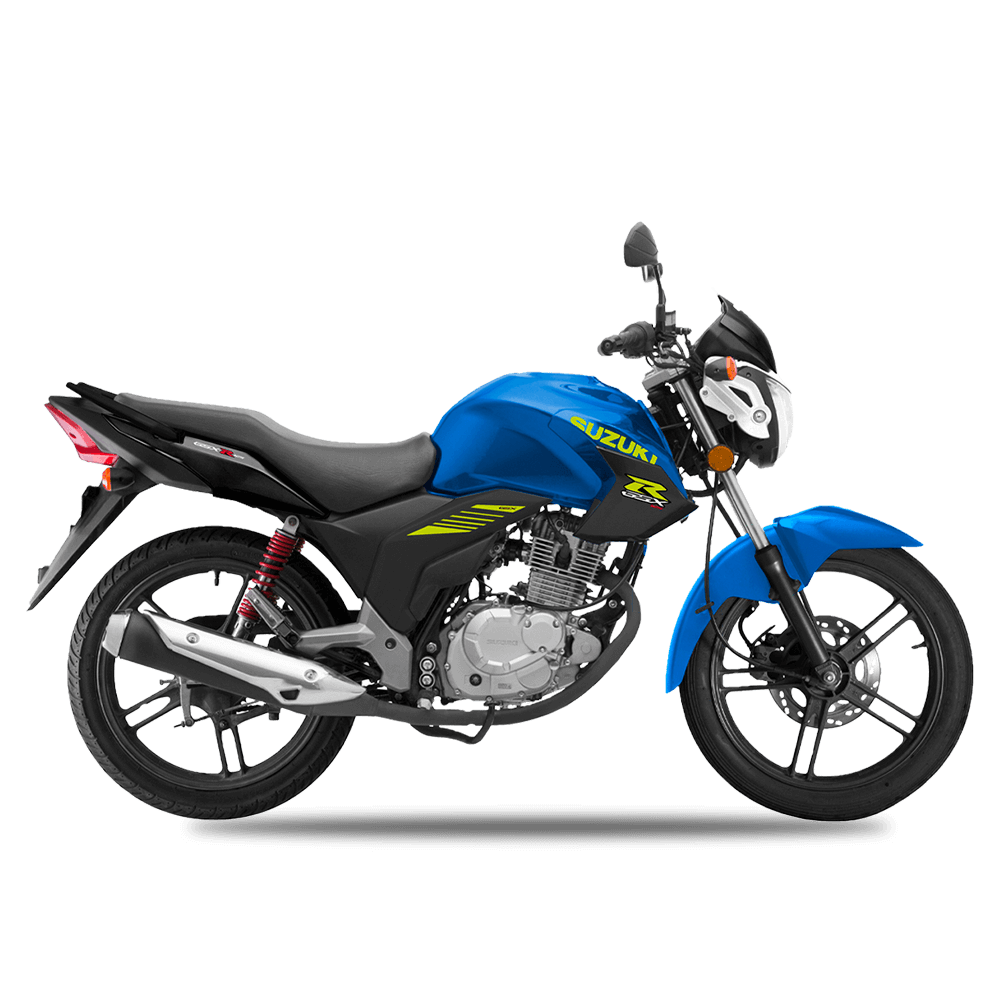 Engine Performance:
In terms of engine performance, people still cherish the powerful Suzuki GS150SE. The 12 hp engine has a 5 speed gear box with loads of torque to offer. The GSX125 though is more of a commuter with 10.5 hp to offer only. Though Suzuki engines are refined and smooth. Being a Japanese company they have refined ride quality with minimal vibrations to offer. In terms of engine performance, GS150SE is a winner!
Read More here: Suzuki Installment plans
Suzuki GS150 SE or Suzuki GSX125 Market Acceptability:
Like everything, new motorcycles also need time to develop their market and prove their metal. Suzuki GS150SE was a well known motorcycle among the traveling community which needed a powerful machine. The GS150se has a low torque engine which helps while traveling. Also Suzuki GSX125 is more inclined towards a younger audience. This segment was missing in their line up and now its here. The way Suzuki sells its motorcycles is more energetic. People use Suzuki leasing plans to purchase their desired Suzuki motorcycles. All in all we can say that Suzuki GSX125 will also be received just as good as Suzuki GS150SE. Its a new machine with loads of new features to offer. Do let us know which machine you will choose and why.