New Motorcycle Launched in 2019
Every year manufacturers keep on updating and launching their products, now we get only graphic updates and thats another case. However lets compile the motorcycles launched this year by Big Three of Pakistan's Motorcycle industry.
Lets start off with the Don of Motorcycle industry, Atlas Honda has launched new graphic updates for almost all of their models except the CB125F. The graphic update freshens up the motorcycle a bit and the audience gets something NEW to play with. No major upgrades have been done so far other than CG125S got a self starter and 5th gear.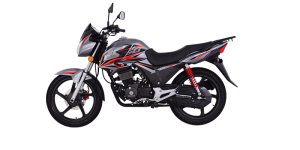 Pak Suzuki has also launched a new motorcycle named Suzuki GIXXER 150 SF which is a smaller sibling of GSXR family. Available at half a million, GIXXER received a mixed reception and not many have been sold yet. Pak Suzuki also launched a moderate graphic update on the GD110S. They seem to have no plans for GR and GS.
The story of graphic updates isn't done yet.Yamaha Motor Pakistan has launched YB125Z with front gear shift pattern which was always wanted by our general audience.The new YBZ also gets a new graphic update as well.Yamaha had also launched YBR125G with new graphic updates which look cool but they haven't changed anything mechanical in it.As per our sources Yamaha does not plan any new model for its YBR125 this year, they may launch it next year.
On the other hand the Chinese manufacturers are not serious in bringing newer motorcycles and marketing them properly so one could buy them without any trouble and issues.They can bag more sales if they take it seriously. What do you think of our motorcycle industry? Share your thoughts in the comments below.