Best 100 cc commuter motorcycles on a budget
Commuter motorcycles are considered to be a mode of transportation from point A to B, usually people don't bother about the specifications or features on a commuter motorcycle but due to inflation and devaluation of money, now a 70cc commuter motorcycle costs almost 80,000 (HONDA CD 70 with registration) and it got me thinking about all the motorcycles one can buy in this amount.I have listed 06 motorcycles which not only come in this budget but they are way better than the crappy 70 cc commuter.
Subscribe to my YouTube Channel
SUZUKI GD 110 (HU) :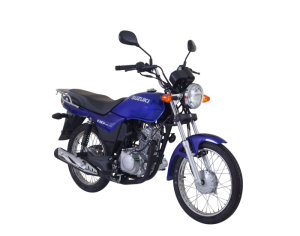 Launched in year 2014, Suzuki raised many questions on GD 110 HU which was very closely priced to Suzuki GS150 but this motorcycle won us over. It is a CBU unit which were imported to Pakistan. This motorcycle had a very smooth ride and very smooth 4 speed gear box,It was light nimble and fun to ride. Suzuki later upgraded to GD 110 S which has a cowling , alloys and self starter but a GD 110 HU can be bought for 75 to 80 thousand rupees and its well worth keeping.It gets a 5 star rating from my end!
HONDA PRIDOR :
Atlas Honda launched Pridor after discontinuing their CD 100. Mechanically the Pridor is same as CD 100 but cosmetically its improved. It gets a visor cowling , new speedometer,tank and side cover panels but it failed to grab attention of masses because Honda is known for its 70 cc motorcycle which rules in commuter segment. A good example can be bought from 65 to 80 thousand and its one smooth bike from Honda.It gets a 4 star rating from my end!
HONDA CD 100: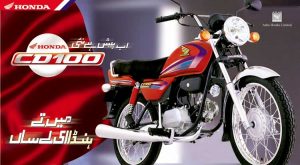 If you don't like the looks of pridor or you are fan of old school looks than CD 100 is the motorcycle for you. Chrome front fender , round head lamp, round indicators scream classic. This motorcycle is not so popular in Pakistan and it could be bought for as low as 50 thousands. Though maintaining it can be a small issue because the parts are not that easy and mechanics are not a fan of this baby any more.It gets a 4 star rating from my end!
Unique UD 100:
Hailing from Pakistan Unique shocked us when they launched UD 100 in the market a smart looking 100 cc with alloys, self starter , gear indicator fuel gauge and what not. It was amazing and launched for 85 thousand back in 2014 but now it can be bought for as low as 35 to 40 thousand.This motorcycle is simple because it uses same engine as of any local 100 or 70 cc but finding a right mechanic is an issue.It gets a 3 star rating from my end!
Hi Speed Alpha:
Its a relatively new motorcycle and even though it looks odd, it also comes with many features and a set of beautiful alloys and a disc.The only issue with this motorcycle is availability of body parts as these motorcycles use a generic engine and engine parts are no issue at all. Other than that the motorcycle rides nicely. It gets a 3 star rating from my end!
Power Cheetah 110:
Its the second 110 cc motorcycle in this list after GD 110 but it does not feels as fast as it should have been. Power cheetah looks like UD 100 and Hi speed Alpha but it has a semi analogue speedometer and had other features like fuel gauge etc. Though Power Motorcycles did not cared about this motorcycle and its sales still it sold very well but it has very bad resale. It could be bought from as low as 45 thousand and it gets a 2 star rating from my end!
Let me know what do you think and what motorcycle will you buy for 80 thousand rupees?