Issues with 2022 Yamaha YB125Z DX
In last couple of weeks, Yamaha had launched its 2022 variant YB125Z DX. Yesterday I had a chance to visit and inspect the motorcycle in person. I found out that the all new Yamaha YB125Z DX is not that all new any more.
The YB125Z DX gets a new graphics in the name of change, the previous graphics were better than what Yamaha is offering this time. Also the DX badge on fuel tank can be improved. The bike gets no new creature comfort.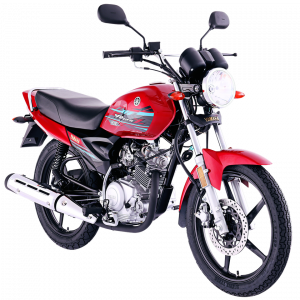 From a long time, Yamaha users are demanding Yamaha for installing Kill Switch and Dipper in their motorcycles. The company still misses out on the kill switch and dipper, also the speedo meter is not accurate and shows wrong speeds.
Last but not the least, The motorcycle comes with a rear tire which is famous for poor road grip and has skidding issues. Since day 01 Yamaha is facing issues and receiving complaints but no actions have been taken as of yet and seems like they won't be changing the tires either.
These are some of the issues which i feel should be addressed. What do you think about it? Do let us know.