Yamaha Motor Pakistan has recently launched their 2022 Yamaha YB125Z DX and it comes with a sticker price of 216,500 rupees which honestly is pretty high for a 125cc motorcycle. Yamaha Motor Pakistan does not offer any official installment plans but their authorized dealer Ehsan Traders from Lahore are offering Yamaha YB125Z DX on easy and most affordable installment plans for general public.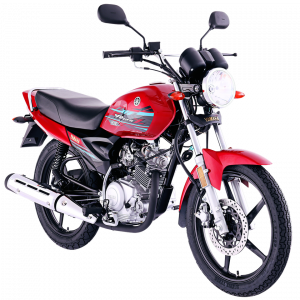 The basic aim of Ehsan Traders is to provide people with mobility, hence they have designed easy and most affordable installment plans. The motorcycle is offered on 6 months , 12 months and 18 months easy and affordable installment plan. For more understanding lets take their 6 months plan. There is an upfront advance payment of 100,000 rupees and the customer will pay 22,652 as monthly installment for 6 months. The Yamaha YB125Z DX will cost 235,916 rupees on 06 months installment plan.
Ehsan Traders also deals in a variety of motorcycles and other household items, among other things. All of them are available for purchase through convenient instalment plans. Ehsan Traders is located on Main Canal Road Madina Town Harbanspura Lahore and can be reached at 03209446464 for more information. They can also be found on Facebook.