Best Installment plan for 2022 Yamaha YB125Z DX
Yamaha YB125Z DX was launched in 2021 from Yamaha Motor Pakistan as a premium commuter motorcycle. Yamaha has been updating its motorcycle every year and launched their 2022 Yamaha YB125Z DX few month earlier and now it comes with a sticker price of 292,500 rupees which honestly is pretty high for a 125cc motorcycle. Yamaha Motor Pakistan has started offering official installment plans on a limited scale and selective dealers. One of their authorized dealer, Ehsan Traders from Lahore are offering 2022 YB125Z DX on easy and most affordable installment plans for general public.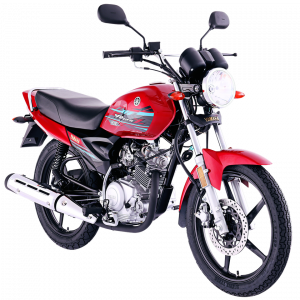 The basic aim of Ehsan Traders is to provide people with mobility, hence they have designed easy and most affordable installment plans. The motorcycle is offered on 6 months , 12 months and 18 months easy and affordable installment plan. For more understanding lets take their 6 months plan. There is an upfront advance payment and the customer will pay remaining amount as monthly installment for 6 months. The 2022 YB125Z DX on installment is one of the most affordable motorcycle to have.
Ehsan Traders also deals in a variety of motorcycles and other household items, among other things. All of them are available for purchase through convenient instalment plans. Ehsan Traders is located on Main Canal Road Madina Town Harbanspura Lahore and can be reached at 03209446464 for more information. They can also be found on Facebook.
Yamaha Motorcycles come with 1 year or 12 month warranty period with extended engine warranty up to 3 years. Also Yamaha spare parts and accessories are widely available at reasonable rates across Pakistan.