Banks and Motorcycle Companies join hands
As the inflation is increasing, the purchasing power of common man has compromised. This means that the sales have gone down and companies are having a tough time.
Banks have arrived to the rescue and many motorcycles are now available through different banks on easy installments and zero markup as well.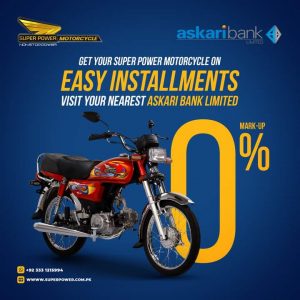 This is a temporary solution to increasing inflation, there must be a stop to increasing motorcycle prices and there should be a governing body to regulate increasing prices.