Routaurus , Group of friends making a change
Few days earlier I came across Routaurus, a group of friends from Lahore who are into adventure and motorcycle tourism. I really liked the way these boys carried themselves but they're a bit more than that. Routaurus is a free of cost motorcycle riding training school as well.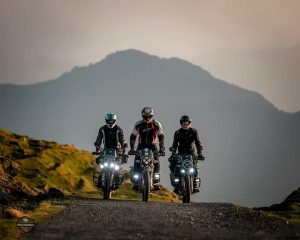 Gathering motorcycle riders with different riding experiences and training them isn't an easy task. When I inquired about the training I was pleased to know that Routaurus do not charge a dime, infact they try to encourage more and more people to join their training sessions.
Routaurus are based in Lahore and they're very active on social media. If you're interested in free motorcycle riding training, you can contact them https://www.facebook.com/Routaurus/