All new cars we got in 2020
Pakistan may not be getting new motorcycles but when it comes to Cars and SUVs Pakistan is a blooming market. With a number of different manufacturers we got many different cars of all shapes and sizes so lets begin and have a look at each of them.
Prince Pearl:

The first car which we got in January 2020 is PRINCE PEARL which is a small hatch back. This car costs around 1.2 Mil; in Pakistan currently.
Toyota Yaris:

Indus motors had launched their YAARIS in March 2020 as a competitor of Honda City. Yaris comes in four different models with prices starting from 2.5 mil till 3 mil for fully loaded variants.
Hyundai Tucson :

Hyundai launched its famous SUV TUCSON in August 2020. TUCSON comes in two variants GLS & Ultimate, the price bracket is 5 mil.
MG HS:

The SUV game in Pakistan is on the top these days. In November MG launched its 1.5 HS in Pakistan for 5.5Mil.
Glory 580 Pro:

Its another SUV launched in Pakistan with many features to offer, its price range is around 4.6 mil.
Changan ALSVIN:

Changan motors launched their first proper SEDAN which is being compared with CITY & YARIS. The estimated price of this car is around 2.5 mil.
PROTON X70 :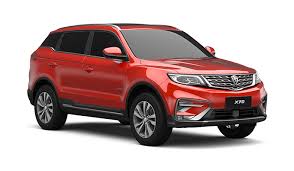 When it rains it pours and SUVS are poring in Pakistan, Proton X70 was launched in December 2020 with two variants and price tags starting from 4.9 mil to 5.4 mil.
These were all the new cars which Pakistan got in 2020, lets hope in 2021 we can say same about the motorcycles.