2020 | Best Motorcycle Helmets
Buying a helmet is now trending, people buy a new motorcycle and then they buy a new helmet. But every helmet is not the helmet for you and your needs. Lets discuss three very common helmet types and their functions.
Full Face Helmet: As the name goes, a full face helmet is fully enclosed and covers complete face of the rider. This helmet has usually one but occasionally two visor options. Like my SMK Twister helmet which is in CARTOON color scheme.I bought it because of its graphics, its quality and its double visor.
Half Face Helmet: The classy old school looking half face helmets cover the skull but they don't provide any protection for face. In case of any head on collision, they can be fatal. I have STUDDS Flying Aces which I bought due to its cool graphics and retro styling.I wear it sometimes but I don't recommend it for daily rides and commutes.
Modular or Flip up Helmet: The versatile helmet which converts into a full face and a half face helmet is called a Flip up helmet.This helmet can tilt the front end of its and be used as Half face helmet or one can use it as a full face helmet. I have a Vector Flip Up helmet but i don't use it much because it puts strain on my neck. But i see many people happily using Flip up helmets.
One should always wear helmet and remember to lock the safety latch or pin. An un-tied helmet is as good as No helmet. In case of any accident it can simply get off and get one killed.Above every thing a helmet must be DOT approved and must be fit to your head size.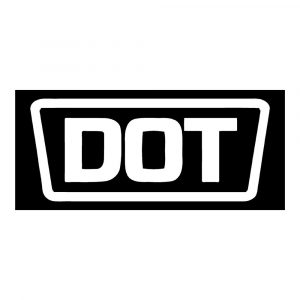 Ride safe gentlemen.The ride you save could be your own!