No one can hide anything in this digital age. One leaked video or image can ruin your career or worst of all your life, we have a recent example (#iamnotrabipirzada). While people were waiting for Yamaha's 150cc, Yamaha had some other plans. Today the Facebook wall of mine is filled with some broachers of Yamaha YB125Z 2020.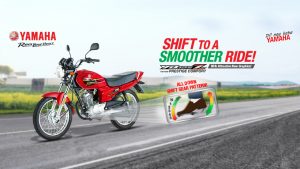 These broachers reveal that Yamaha has not only changed the graphics they have also changed the gear transmission mechanism of YB125Z from a return shift to local or all down/forward gear shift pattern. Other than that, this motorcycle is available in three colors with some cool graphics. I like these ones over the older ones.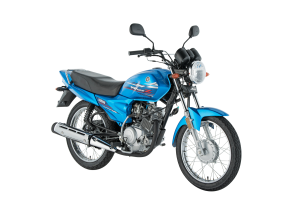 There is nothing much "NEW" in this YB125Z and its same as the older version other than the graphic and the shift pattern.
The YB125Z has gained good reputation in Urban based commuter riders and now with the simple transmission Yamaha is focusing on the rural based community which is definitely larger and it's a direct competitor to CG125S. The price tag is also an interesting point of this motorcycle. At a price tag of 136500. Its 14,000 rupees cheaper than CG125S and definitely has cool looks as well.
That's all for now, I will share more about YB125Z 2020 as soon as I get my hands on one for a proper road test review.