Yamaha launches FZ-X150 in India recently. The modern retro motorcycle gets design cues from its elder siblings and comes with 150cc efi motor which is tuned for cruising and maximizes fuel efficiency. India has a lot of modern retro motorcycles like Honda CB350 Highness and Royal Enfield series. In such a tough market where options are too many, Yamaha came across with the tiny 150cc motorcycle.

FZ-X 150

The FZ-X150 uses trusted old Yamaha R15 engine buy in a slightly lower state of tune. This motorcycle is tuned for fuel efficiency, smoothness and low end torque. The FZ-X 150 also gets digital display along with many other modern creature comforts and blue tooth feature as well. The FZ-X150 is Yamaha's try to survive in the emerging modern retro motorcycle segment.
Specs and features
The specs on Yamaha FZ-X150 are quite impressive too, The FZ-X makes 12.4 hp and 13.3 NM of torque, the motorcycle comes equipped with electronic fuel injection and abs as standard. Alloy wheels and inverted front forks ensure that every bump is soaked nicely. The styling is also interesting, FZ-X is a modern retro design as it has old design elements but new features and hardware.

The FZ-X costs 1.16 lacs for basic and 1.19 lac for Bluetooth version. At such an amazing introductory price, Fzx150 will do wonders! In Pakistan, there is also a big un explored markets for modern retro motorcycles. People will live to buy such motorcycles provided the price and specs are correct.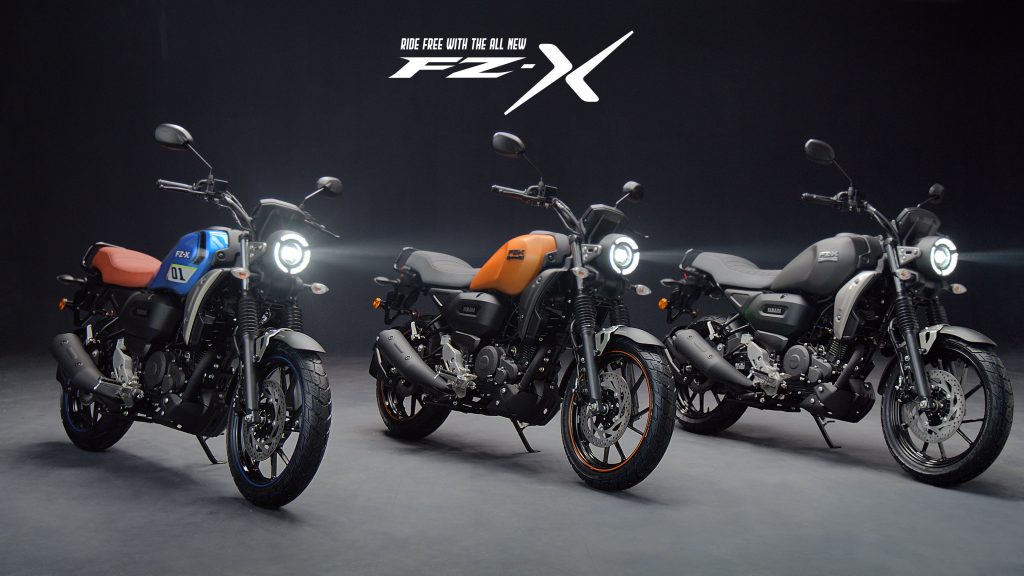 FZ-X 150 in Pakistan?
Currently Yamaha is only offering 125cc commuters in Pakistan under the brand name of YBR Series. These motorcycles were a real band for buck in 2015 but after 7 years Yamaha is following the concepts of Pakistani market and its motorcycles are now fading.