Suzuki GS150 Scrambler Modified by PMV
Motorcycle modification is not an easy task, every one has its own ways to modify a motorcycle. Our good friends at PMV(Pak Modified Vehicles) have recently modified a Suzuki GS150 in to a scrambler. This blog is all about what they did and what modifications are done. Lets have a look on Suzuki GS150 Scrambler Modified by PMV in detail.
Suzuki GS150 to Scrambler:
The bas motorcycle for this project is time tested Suzuki GS150. It is widely used in modifications due to its good engine size and frame quality. Team PMV left no stone un turned in building this scrambler from ground up. The frame was stripped and painted. Engine was completely rebuilt and painted. The fuel tank was also up graded to a more modern looking one. Over all , it looks like a modern retro as it is both old and new at the same time.
Suzuki GS150 Scrambler details:
The motorcycle modification details are as under:
New overhaul engine *Genuine Suzuki*
New tyres
New battery
New wiring
New original carburetor
New SC project exhaust
Height increased 2.5 inches
New dry battery installed
Customized seat
Rizoma fat bar installed
Customized fuel tank
Rizoma fat bar
Oven baked paint
Complete restored project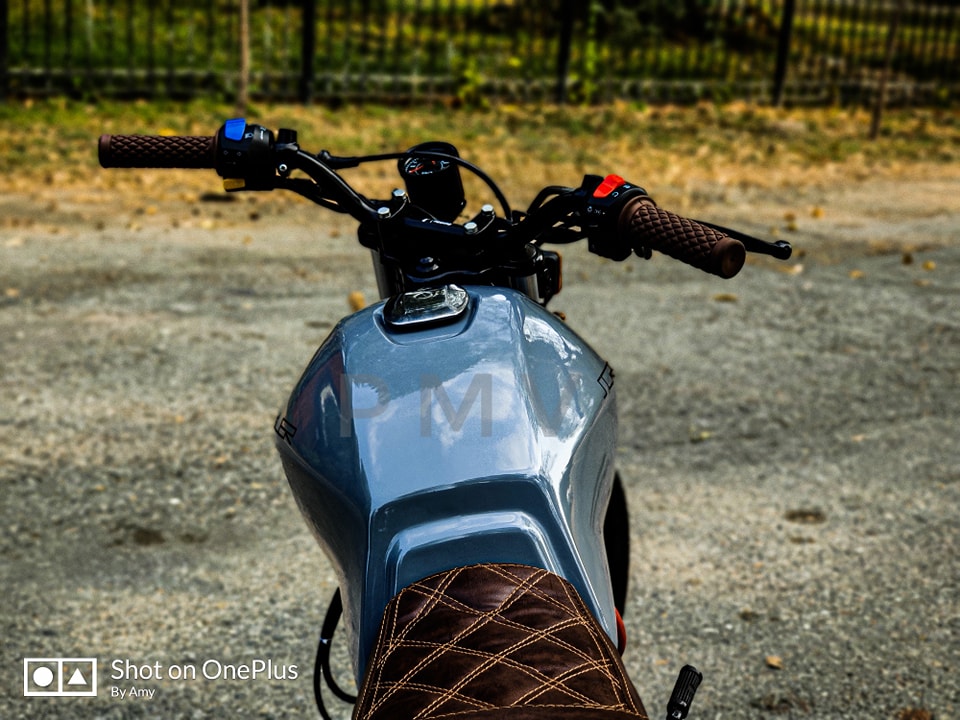 Is Suzuki GS150 a good motorcycle to modify?
Yes! Suzuki GS150 is one of the best platforms to build a project on due to various reasons. The key reason being its one of the most popular and powerful 150cc engines. It has one of the best frames available with variety of options in terms of installations and modifications. The spare parts ad mechanics are readily available and on top of that it has a very good after sale and re sale service to offer. All of these things make it an amazing motorcycle to use.
Is this scrambler for sale?
Yes! PMV is willing to sell this beauty if the price is right. You can contact PMV at 03164385828 or follow them on whtsapp.