Suzuki GS 150 SE or Suzuki GSX 125
Pak Suzuki recently ditched the GS150 SE for Suzuki GSX125 in Pakistan. Though the launch and price of the Suzuki GSX 125 is not public yet, they have displayed a model unit in PAPS 2022 which has been exclusively covered at Horsepower Pakistan You tube channel.
Subscribe to my YouTube Channel
The Suzuki GSX125 is a more modern option as compared to the Suzuki GS150 SE. The GSX has a 125cc single cylinder Over head cam engine with a 5 speed return shift gear transmission. The Carb unit is controlling all the fueling for the GSX125.
The major change of Suzuki GSX125 is a naked sporty design which will help it pernitrate in the market against Yamaha YBRs and other chinese bikes. The GSX125 is much more updated as compared to the GS150 SE. However the Suzuki GSX125 is low on power and its heavy.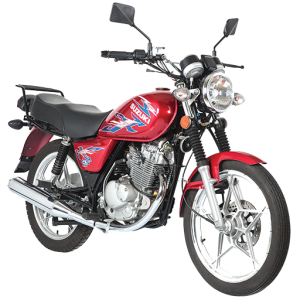 Weighing at 126 kgs the GSX125 produces 10.5 hp at max, this much power will not be enough because the motorcycle is 12 kg heavier than a normal Yamaha YBR125 and 10kgs heavier than the GS150SE. It is also rumored that the GSX125 will be costing around 3.50 lacs which is on the higher side.
The current scenario is not in favor of a new launch, specially with the dollar fluctuations keeping sale price static for few months will be a challenge for Pak Suzuki.