There was a time when motorcycles were really affordable and enjoyable. In 2011-12, Ravi Piaggio Storm was first launched and became talk of the town due to its sporty shape, styling and decent quality.The motorcycle instantly became hit amongst the young buyers.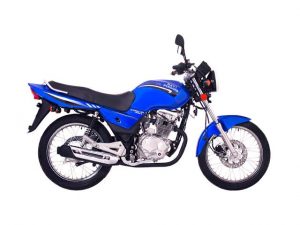 Youngsters started to modify it and giving a naked sports bike looks, Many were installing clip on handle bars , exhausts and much more. The motorcycle had a modification stream going around it with so many options to choose.
Ravi Piaggio Storm was launched ahead of it's time, the motorcycle was not properly looked after from the company and it was pulled out of production in 2015 before launch of Yamaha YBR series.
The Ravi Piaggio Storm was rightly priced and had an upgraded version also (face uplift) with new colors and features as sporty handle bars, gear levers and foot pegs.
A decent condition storm can still be bought for around 70k, but keeping it running is an issue these days.
STORM was launched way ahead of it's time when people had little to no sense. That's why it was discontinued and we lost a great 2 wheeler.