Honda CG125 Special Edition
Atlas Honda launched its CG125 Special Edition as a premium variant of its regular CG 125 few years back. Honda CG125SE has some additional features and today we will look at it if its worth the extra premium price.
What makes CG125SE Special ?
The first major difference is the weight of Honda CG125SE weighs in 108 kgs which is 10 kg more than normal Honda CG125. This additional weight is because of the Self starter motor and additional 5th gear. CG125 Special Edition has 5 gears and comes with a self starter motor. It also has a bigger battery than CG125 to accommodate self starter.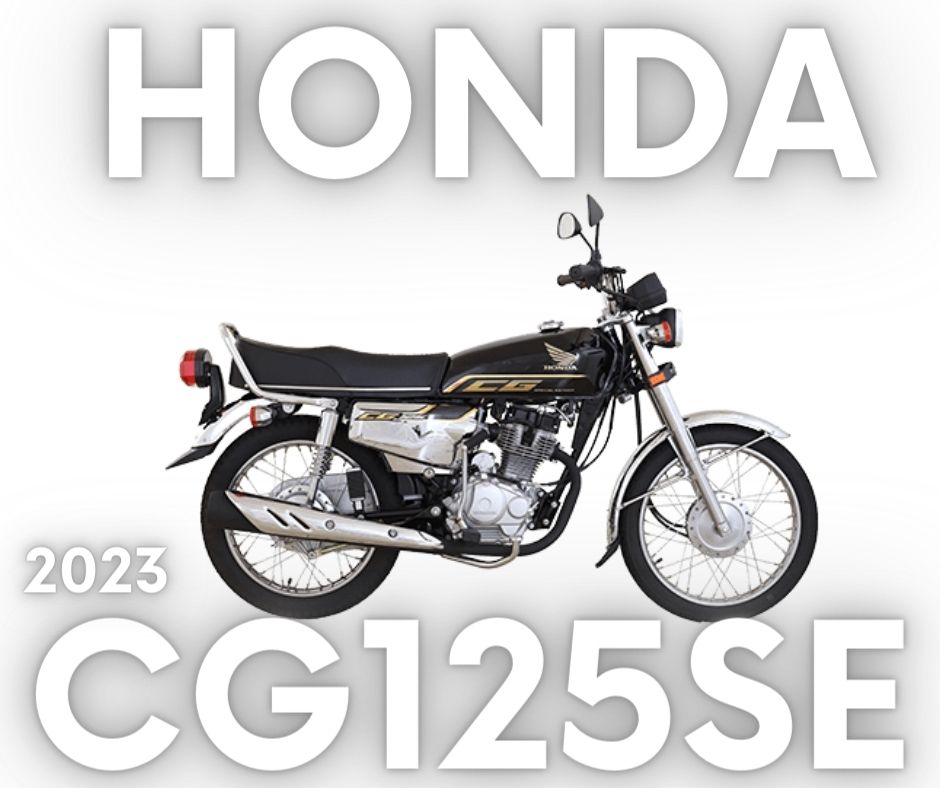 Even though the engine is bigger and has extra gear still it does not produces any more or extra horsepower as compared to regular CG125.However it is more smoother and has less vibrations due to added weight.
What are the mechanical changes ?
Other parts such as fuel tank is similar of Honda CG125 fuel tank capacity. The CG125 Special Edition has another small feature which is a self starter button near throttle assembly. The motorcycle also has better braking due to big rear drum which helps in stopping.
Is it worth the premium?
All in all the Honda CG125 SE is a much better motorcycle but it has extra weight and is more expensive. Its current retail price is 210,000 which is almost 50,000 more than regular Honda CG125. The Honda CG125 SE should must have important features as fuel gauge, gear position indicator and trip meter at least as standard to compete with Yamaha YB125Z and upcoming Suzuki GSX125.
What do you think of Honda CG125 Special Edition and will you prefer it over the regular Honda CG125? Let us know in the comments.