Best Motorcycles under 2lakh
Premium Commuter motorcycle segment is slowly increasing in Pakistan, people are shifting from regular machines to better ones but there is a problem. Modern commuter bikes are expensive and getting a new one can be tricky, but if you have budget of 200k you can buy one of the followings.
Honda CB150F:

Probably the smoothest Honda from Atlas Honda line up in Pakistan and most stylish one too. CB150F now costs 252k and a used one 2018 variant can be bought under 200k easily.
Suzuki GS150SE:

The desi heavy bike of Pakistan is undoubtedly GS150, in later years Suzuki thankfully updated it with alloys and a disc. That variant can be bought under 200k easily. (New one retails about 215k)
Derbi Stx and Etx:

These two always had a personality clash, some said these are Chinese and some said they are Italian but they are fairly decent quality motorcycles. These machines can still be bought under 200k.
Road Prince Wego and Robinson:

The Chinese cousins of Derbi have been around for some time now. They may not be premium as Derbi but they're not that bad. These machines can be bought between 130 to 170k easily.
Yamaha YBZ,YBR & YBR G: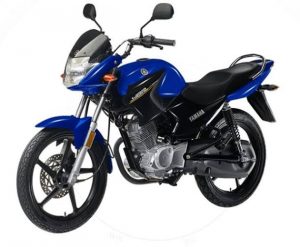 Recently Yamaha motorcycles have gone way expensive, they're almost on the verge of being over priced but luckily the resale value of them is in favor of those who are on a budget. A good up model Yamaha can be bought from 140 to 175k easily.
I can go on and on with many other used bikes but these were my top picks under 200k.