Sigma Motorsports Lahore deals in Chinese replicas and Chinese breed motorcycles. Recently they teased ages of a naked motorcycle which looks like replica of many and gets a dual cylinder engine.

From front it looks like a mixture of Kawasaki KTM and Benelli. This machine gets a parallel twin engine with in known specs.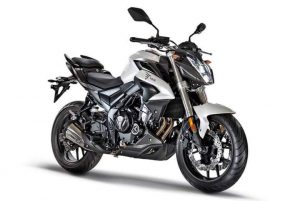 Chinese bikes are good looking but if most of them have half of the performance, things would be different.
The price and engine secs are not confirmed yet. We will keep you posted.