Motorcycle prices in Pakistan have been rising at an alarming rate, to the point where a standard Honda 125cc motorcycle now costs well in excess of 150,000 PKR. As a result of the rising cost of living, other local motorcycles have become increasingly popular among first-time buyers. The United US125 is another example of such a motorcycle.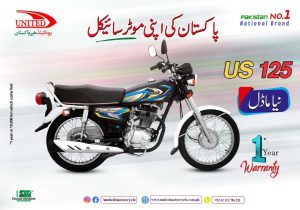 Many new features are included in the 2022 United US125 (as per company). United Motorcycles claims that they have improved the road grip of their motorcycle by fitting it with better tyres and better suspension. The overall feel is similar to the older models, but the company claims that higher-quality materials have been used in the manufacturing process this time around, which is more expensive.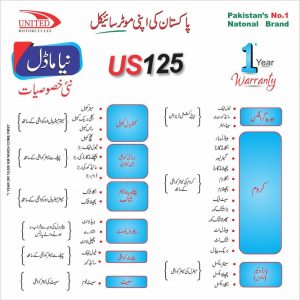 The United States 125 is available in two colors: red and black. From a distance, the motorcycle appears to be identical to the Honda CG125. Only the monogram and graphics convey the true meaning of the piece. If we talk about the price, this motorcycle costs 97,000 rupees in Pakistan, which is the same as the price of a Honda CD70 in the country. The good news is that United is also offering a warranty of one year or 10,000 kilometers on its vehicles.
As a result of the introduction of the United US125 with some new features, the local motorcycle industry has the potential to boom as a new trend begins in Pakistan.