What's new in new Suzuki GD110S
Pakistan is probably the easiest country to launch a new model of any motorcycle. The companies doing business here are always at ease. All they have to do is change graphics or may be introduce a new color and voila, a new motorcycle model is launched! Same happened with Suzuki recently.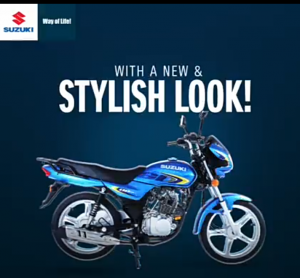 Pak Suzuki has recently launched so called 2022 variant of its GD110s which is no doubt a great machine but now it needs some upgrades. The 2022 GD110s gets a new blue color and new graphics. Other than these changes, it's pretty much the same as it was.
Am I missing something? Oh yes , it's price has been increased because a new bike needs new price. GD110s is just a lil shy of 200k which is an unreal price for this bike. May Allah has mercy on us!