QJ Motors comes to Pakistan
New Motorcycle launches in Pakistan are next to none but somehow in such a strict environment a local motorcycle dealership Bike Lane managed to get Qj Motors official dealership in Pakistan.Now motorcycle enthusiasts will enjoy world class motoring on affordable prices.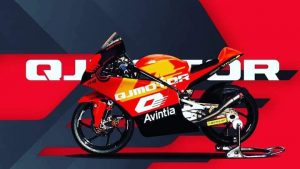 QJ Motors Is a big motorcycle brand which owns Benelli, Keeway and KyB. It means that these motorcycles share technical specifications and hardware with different changes.
The bright side to all of this is that now world class motoring will be available to us with complete services and spare parts availability. Initially Qj Motors will be importing dual sports and sports bikes.Qj Motors can be followed here