Pakistan Exports Rickshaws to Japan
Japan is one of the most reputable countries in the automobile manufacturing world. There is hardly anyone who has not heard of Japanese engineering and Japanese reliability. Japan is known as the biggest exporter of automobiles across the globe and Pakistan is also one of those countries.
Pakistani Rickshaw in Japan
Japan has achieved the highest level of manufacturing an automobile. The quality standards are very high and it is very difficult for any other automobile manufacturer to meet those standards. Japan also imports vehicles across the globe. There are many german, European, and American cars in Japan. This may surprise you but Japan also imports automobiles from Pakistan. Japan is one of the importers of Pakistani auto rickshaws.
Pakistani Rickshaws by Sazgar Engineering
Sazgar Engineering is a renowned automobile manufacturing group from Pakistan. They are also known for Haval ( a luxury SUV lineup from Great Wall Motors). They are also manufacturing 3-wheeler passenger and cargo rickshaws. These rickshaws are exported to Japan and they're very popular among end consumers over there.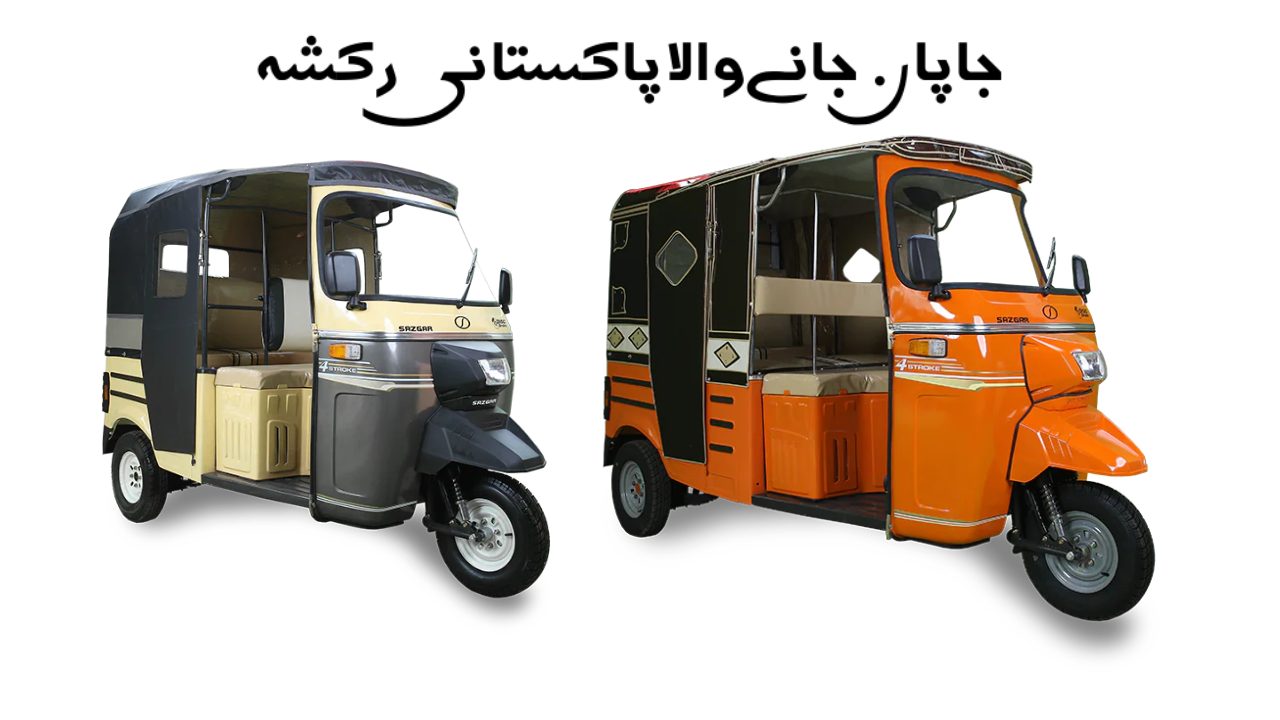 Japanese have a high standard for automobiles and road safety. If our traditional rickshaws are being exported to Japan it means that our product quality is up to the mark. The traditional rickshaws are further modified with traditional truck art and other accessories.
Now you can book motorcycle services online
The engines used in these rickshaws are mostly 150cc single-cylinder units. These engines are popular in Japan because of their simplicity and ease of maintenance. They have enough power to haul people from one place to another with ease and return good fuel efficiency.
Not only Japan, Pakistan exports automobiles (Motorcycles, Auto rickshaws, and other OEM Parts ) around the world. Pakistan is also one of the old importers of commercial tyres to the middle east and other countries. If Pakistan exports rickshaws to Japan, good quality cars and other automobiles can be manufactured here too. Its all about the courage and will to do something different, for the nation.