Irani Petrol Available in Balochistan By Orders Of CM Balochistan
In an unusual development, Chief Minister Mir Abdul Quddus Bizenjo has ordered the lifting of the restriction on the sale of Iranian petrol in Quetta and its neighboring areas. According to media sources, after learning of the restriction, the chief minister directed the IG Police to halt the crackdown on its selling. "A number of people are feeding their families and earning a living by selling Iranian petrol, and for many households, it is the only source of income," the minister stated.
OGRA regulates the Oil & gas prices in Pakistan.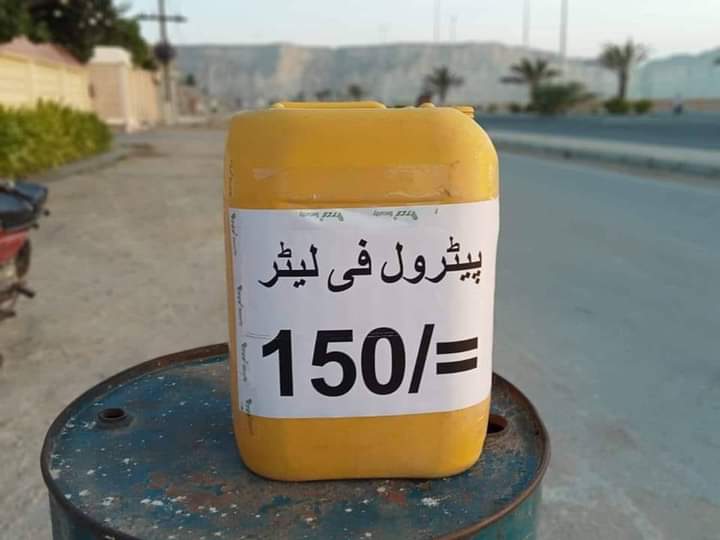 He pointed out that if the sale is prohibited, some families will be left without a source of revenue. Bazinjo directed that Iranian petrol be sold alongside highways and open places. However, sales would be prohibited in densely populated residential zones.
The chief minister's revelation that he has preserved the livelihoods of a huge number of individuals has been praised by the province's political and social circles.
Mir Ziaullah Langue, Balochistan's Minister for Home and Tribal Affairs, praised the chief minister's instructions, saying it is an excellent step for the population.
On the other hand, Shell is leaving Pakistan
Last month, petroleum traders reported a rise in Iranian fuel smuggling in Pakistan. According to the dealers, 35% of the fuel sold in the country is illegally sourced from Iran. According to the Pakistan Petroleum Dealers Association (PPDA), smuggling was once isolated to Balochistan but has now extended throughout the country.
In April, the administration directed security forces to crack down on Iranian smuggling. According to an official memo, illegal items have reduced fuel sales in the country by 40%. According to S&P Global Commodity Insights, Iranian petrol is around Rs. 53/liter lower than the official retail price in Pakistan. Approximately 4,000 tonnes of petroleum are smuggled into Pakistan.