Honda copies Yamaha in 2021CB150F
Nothing new is happening in Pakistani 2wheeler market. Usually old models are re worked with new graphics and again presented as new variants.
Recently Honda has launched its CB150F 2021 variant which seems highly inspired by Yamaha's YBR125G NightFlou edition.
The NightFlou edition was a limited production run of 1000 units only, which was inspired by Yamaha's MT series.

We have to admit here that no other bike has captured the youth as Yamaha has, The YBR series is inspiring youngsters and Honda plans to make such impact by doing what is done and successful already.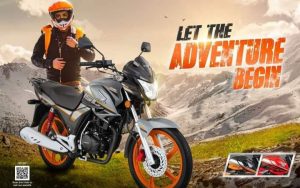 The new CB150F will be available in two colors with wheels painted in contrast colors. Lets hope that the prices don't increase after what they have done!