honda cD 70 Dream 2023 Launched in Pakistan
Atlas Honda has recently launched it's Honda CD70 Dream 2023 variant in Pakistan today. The motorcycle has yet to reach the market but it's images are leaked and making a buzz at social media right now. Let's see if Honda has updated anything on its 2023 CD70 Dream or not.
2023 Honda cD70 Dream design
Design wise there is no change in the new CD Dream. Infact it is the same old basic 70cc with modern styling which includes many plastic cowlings and a new graphics set. Honda is always facing a hard time to survive with it's different motorcycles in the market. Honda has a rural based audience which doesn't like change at all.
You may also like to read:2023 Honda CD70
2023 Honda CD70 Dream Specifications and Features
The new CD Dream is same as previous versions. Though Honda changed some of it's engine components a year before and that's the last technical upgraded it went through. The CD Dream is focused towards urban commiting from Work or University students. It's styling makes it different than regular 70cc and that's about it.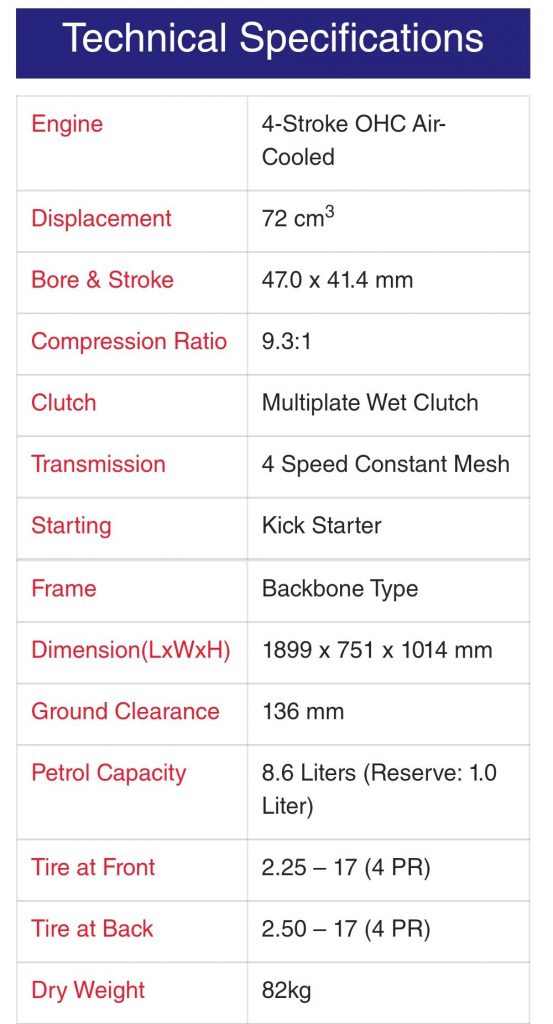 2023 Honda CD70 Dream Price in Pakistan
The only new thing in this machine after it's graphics is going to be it's price. The price will be updated for sure. Though Honda has not shared any updated prices but it will receive a price hike soon.
Verdict
For a basic user, CD70 Dream does basic commuting duties just fine. This is an economy sector motorcycle and it is focused towards maximum fuel economy.The styling is updated for those who avoid purchasing regular 70cc. Honda has expanded it's variants by introducing similar frame and engines but different styling. This strategy has helped Honda over the years but today's customer is more aware of international brand launches and curses the motorcycle which they get locally.Do let us know what you think of this motorcycle.