Crown Motorcycles hints price hike
Crown Motorcycles is a local motorcycle assembling company in Pakistan and their product range is same as of Atlas Honda.
Crown Motorcycles, in a recent social media post has shared the hint of price hike in their motorcycles line up and urged the buyers to purchase quickly.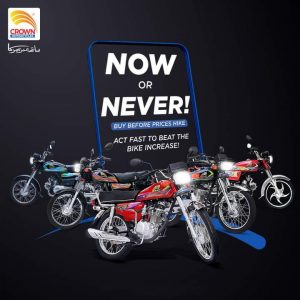 Crown Motorcycles are of moderate quality and company also has a very strong after sales spare parts network across Pakistan.