Zongshen RX1 goes electric
Zongshen is Chinese leading motorcycle manufacturing firm. With it's improving research and development, their motorcycles speak of themselves. Zongshen RX1 is one of those fine examples.
The Cineco based electric version of RX1 has everything but even better. The figures are promising. With a 8kw motor, it promises a top speed of 132 kms with a range of 200kms.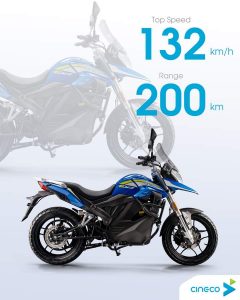 The Cineco seems to be the electric vehicle arm of Zongshen, this shows that the electric bike scene is growing and more people are going green.