The motorcycle you are seeing right now is new economical street bike Batllo 3! This is a new and improved version of Road Prince Wego which we have available in Pakiatan.
This models features Zongshen latest Gen.4 engine PR150 which has excellent performance on reducing noise and vibration control.Motorcycle is well equipped and well designed for a street oriented 150cc.
Road Prince Wego is around for sometime now and no upgrade/facelift is given to the machine yet. Its about time that they should bring Batllo3 in Pakistan or Zongshen to step up and rule the market.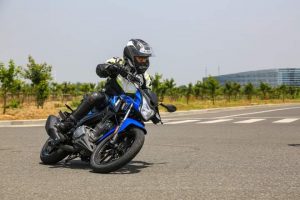 #Zongshen #Batllo3 #streetbike #motorcycle