The iconic shape of old Honda CD70 or commonly known as C 70 is never getting old.Now when the trend of modern retros is in action, the motorcycle looks more classy.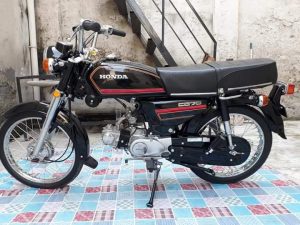 Recently a well restored classic Honda CD70 is currently available for sale at a Facebook group.
The price which owner is demanding is a reasonable 40,000 rupees which seems decent for modern inflation rates.
What do you have to say about the price of the bike as compared to it's condition? Let us know!